Just another Foxite.COM Community Weblog site
visual foxpro 9's (vfp9) report preview has gone a long way since it was first introduced. now vfp (starting with vfp8) has an object assisted report engine paving way to enhancements and providing greater control to report generation.
but what remained was the rather "outdated" albeit functional preview window toolbar and pop-up menu .looking closely at the toolbar and pop-up menu one finds out that the icons are old (probably dating back to vfp3).
anyway in attempt to upgrade the report preview looks (the default functionally of the preview window is enough for me, for the moment at least) so that it will blend well with my applications general look and feel, i took a look at the source code of the reportpreview.app. my application utilizes the silk icons courtesy of mark james of http://www.famfamfam.com, thus i wanted to use the same icons in the preview window toolbar and in pop-up menu. in order to achieve this i dove into the source code of the reportpreview.app. i took out some parts that i did not need and added some of my own. along the way i changed the icons so that the toolbar and pop-up menu will have a unified look with my application's standard toolbars and menus. in the toolbar, notably gone is the clunky combobox that controls the zoom. it has been replaced with the zoom in and zoom out buttons that is in sync with the pop-up menu.

the icons originally came in portable network graphics (png) format, but with the help of cesar chalom's code, i was able to convert these to bmp with pure white backgrounds suitable for vfp buttons and menus.
it does not take a lot of effort to understand the code for the reportpreview.app. i can't release my code as i am not sure if it's allowed by vfp9's eula. anyway, i was hoping that my little adventure will inspire some of you who feel the same way as i did regarding vfp9's report preview window. i leave with some screenshots of my application featuring the extended reportpreview.app.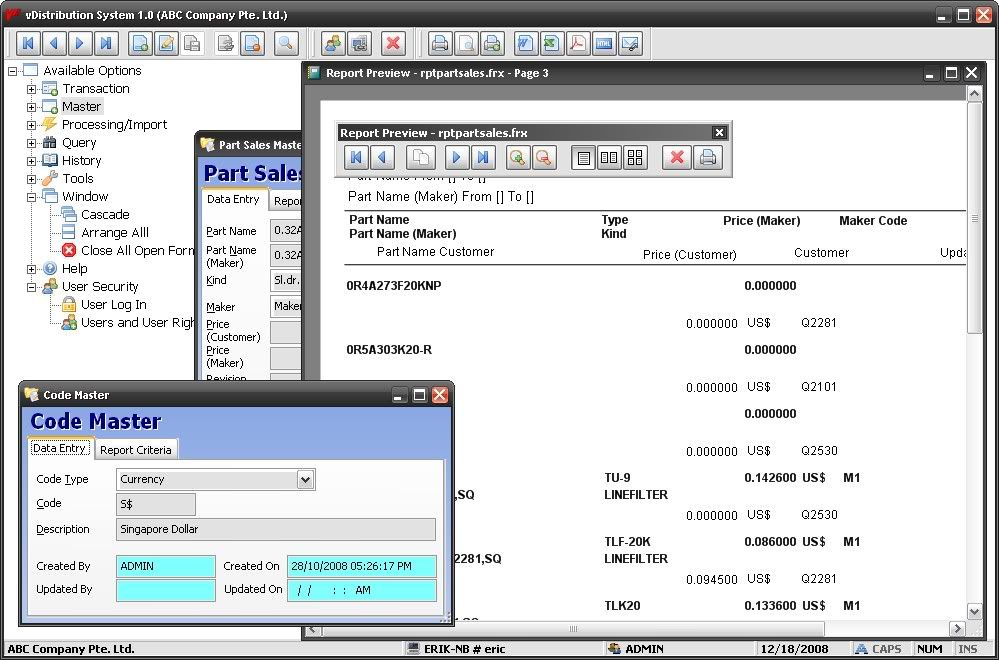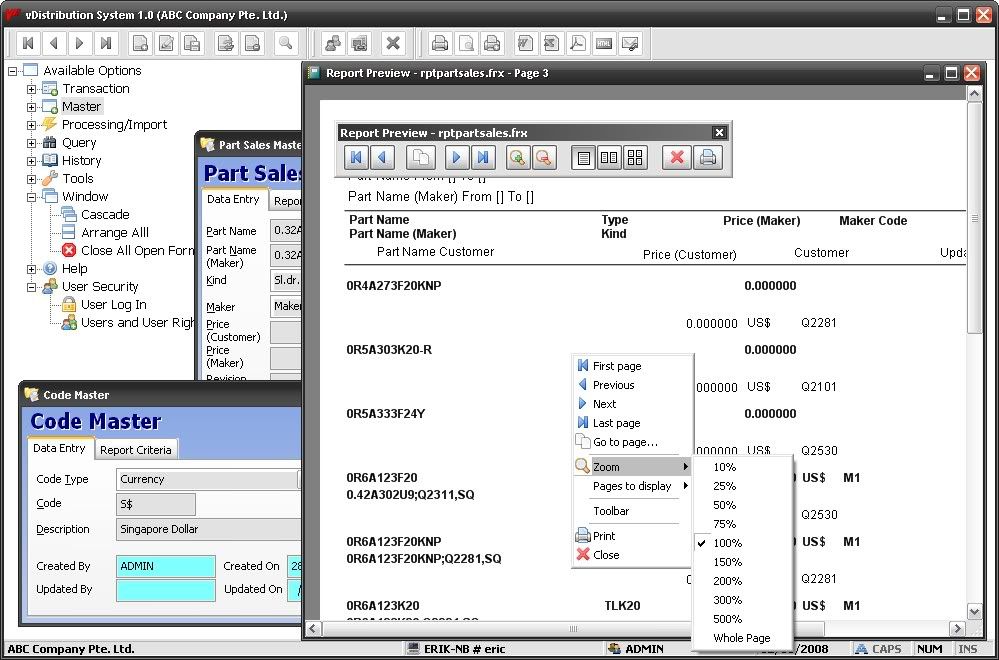 by the way, my application utilizes dale dedoroy's updated sizer2 resizer class.